On Thursday 1st July we had the pleasure of welcoming Her Royal Highness The Princess Royal to Harmeny to meet the staff and children and hear about our future plans.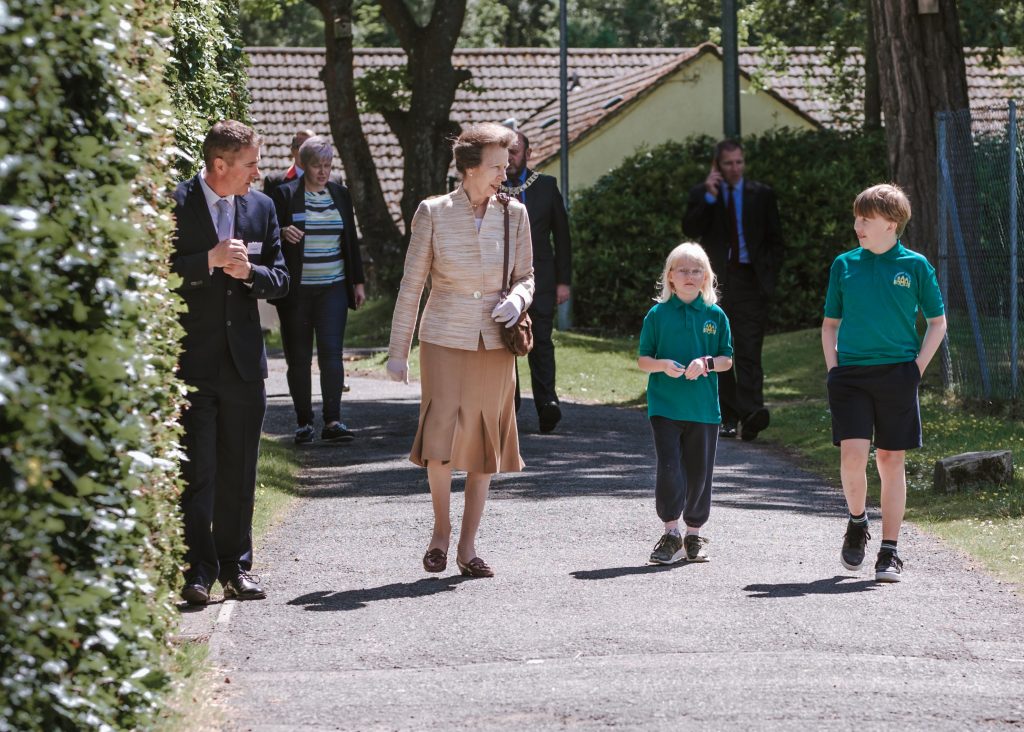 Harmeny children and Craig Paul, Head of Care, showed The Princess Royal around the grounds.
The Princess Royal is no stranger to Harmeny, having last visited 21 years ago to open their primary education facilities. As children showed her round the grounds and their home they pointed out the cottage she also opened formally in the 1980s. They were also delighted to show her the bird boxes they had made as part of the Edinburgh Swift City Project, and to share their enjoyment of the extensive outdoor and therapeutic facilities the charity has developed over the years.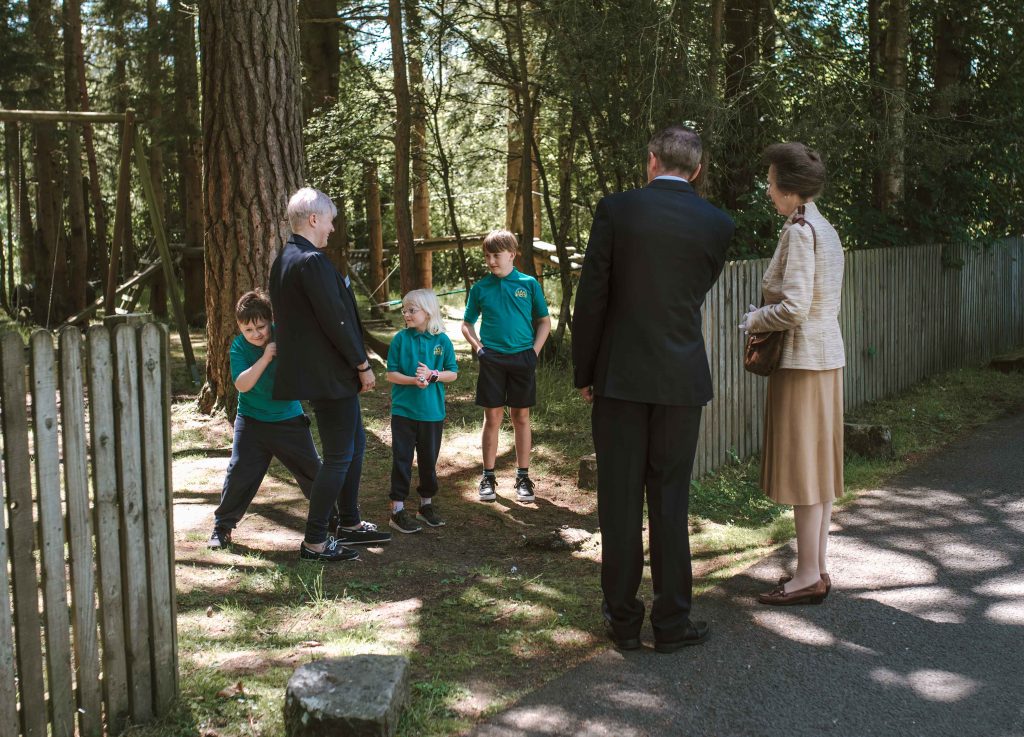 The Princess Royal met the children at our 'Venchie' (adventure play area).
Welcomed to the school by Edinburgh's Lord Provost and Jennifer Scott, Harmeny's Chair of Trustees, The Princess Royal also learned about Harmeny's plans for a new learning hub and services designed to help more young people rebuild their lives and reshape their futures.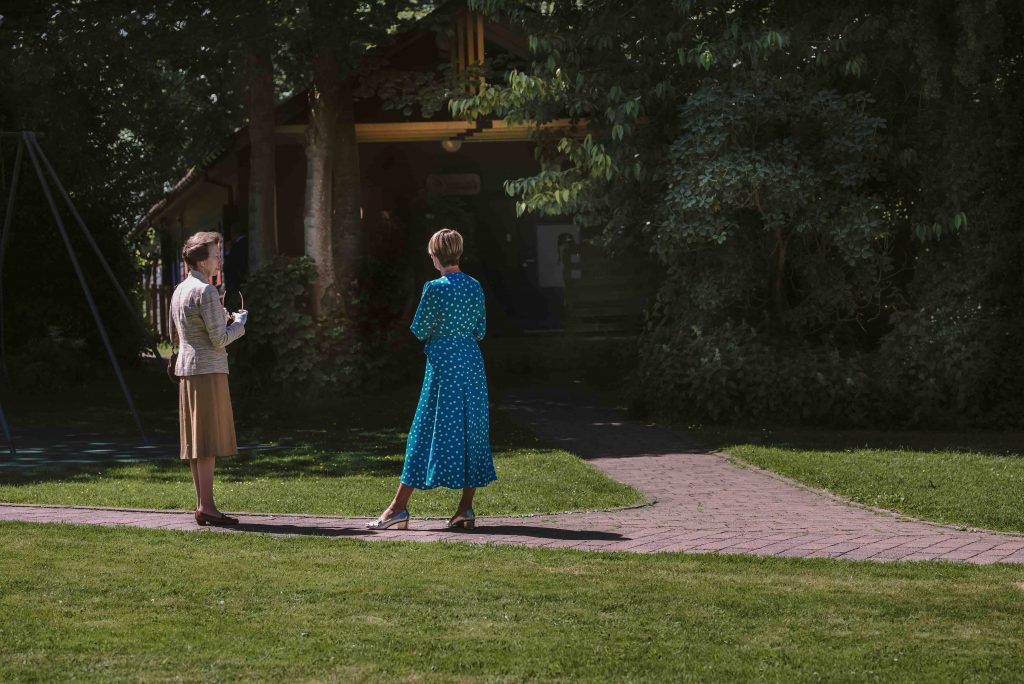 With Head of Education, Mandy Shiel, and hearing our plans to build a new outdoor centre and learning hub thanks to our Learning for Life Appeal.
As well as visiting pupils in one of the bird-themed classrooms, she learned more about Harmeny's therapeutic approach to care and learning from the care team and teachers.
At the end of a visit in which a shared interest in outdoor activity and wildlife was very much the order of the day, it was no accident that The Princess Royal took leave of Harmeny not only with a strong impression of Harmeny's commitment to supporting remarkable young people to overcome adversity, but also with a bird box of her own.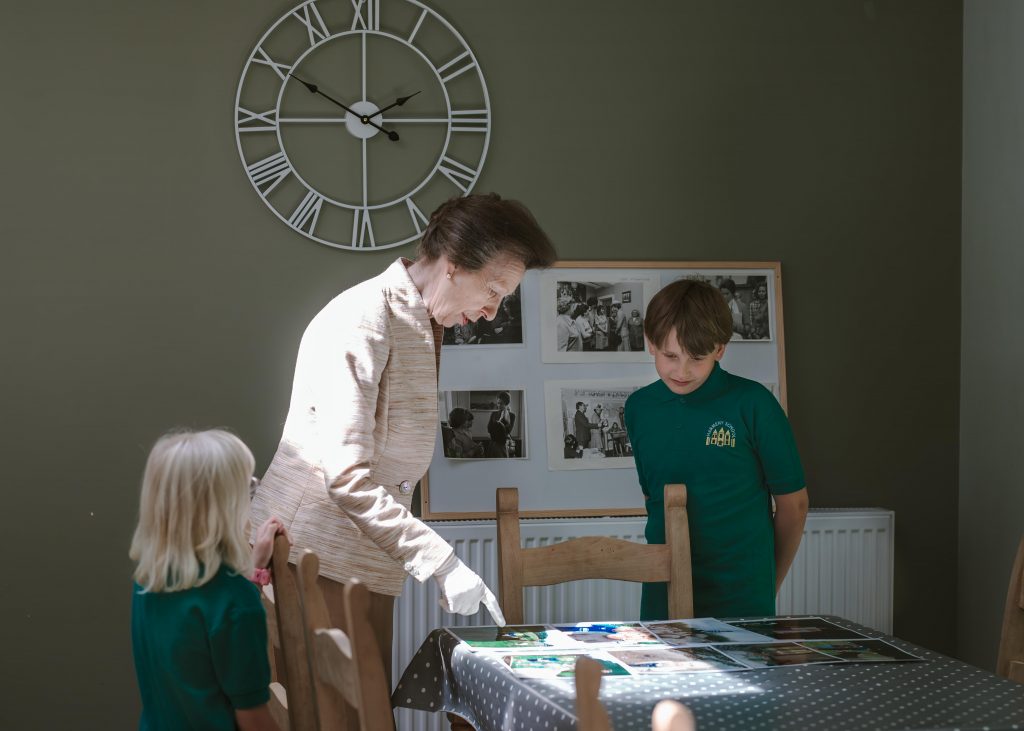 Princess Anne visited one of our cottages where the children showed her photos of their recent caravan holiday and discussed her previous visits to Harmeny.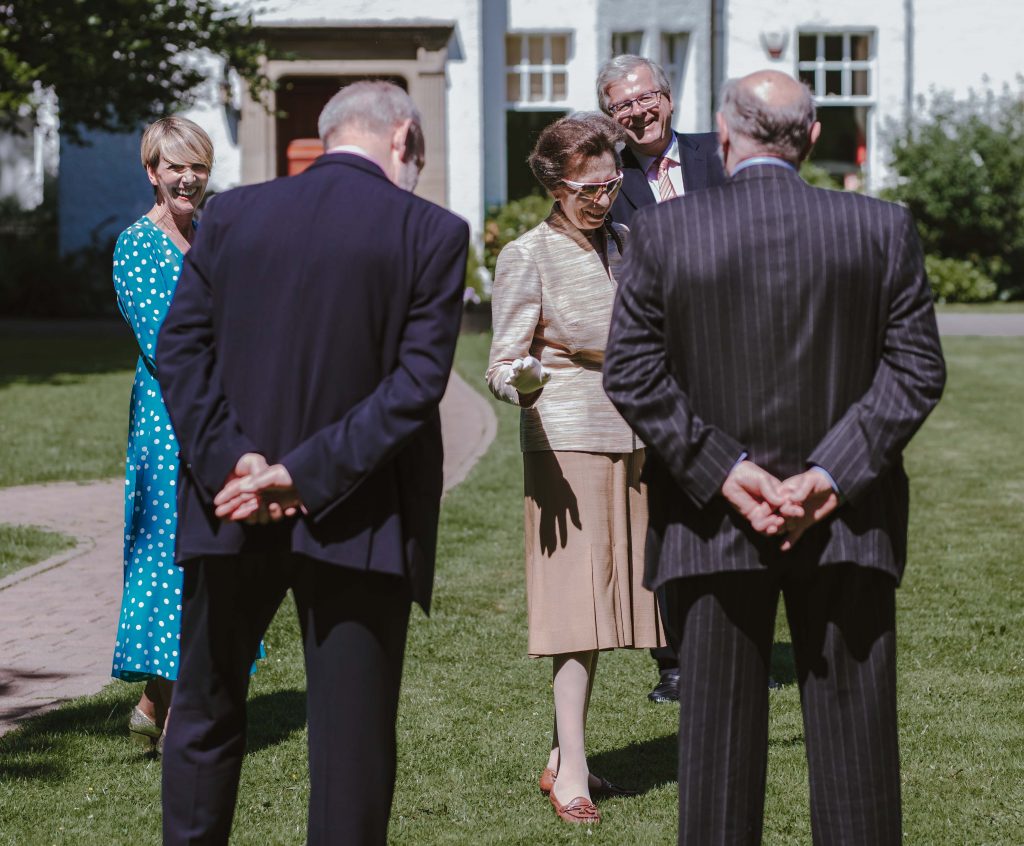 The Princess Royal also took time to speak to Harmeny volunteers.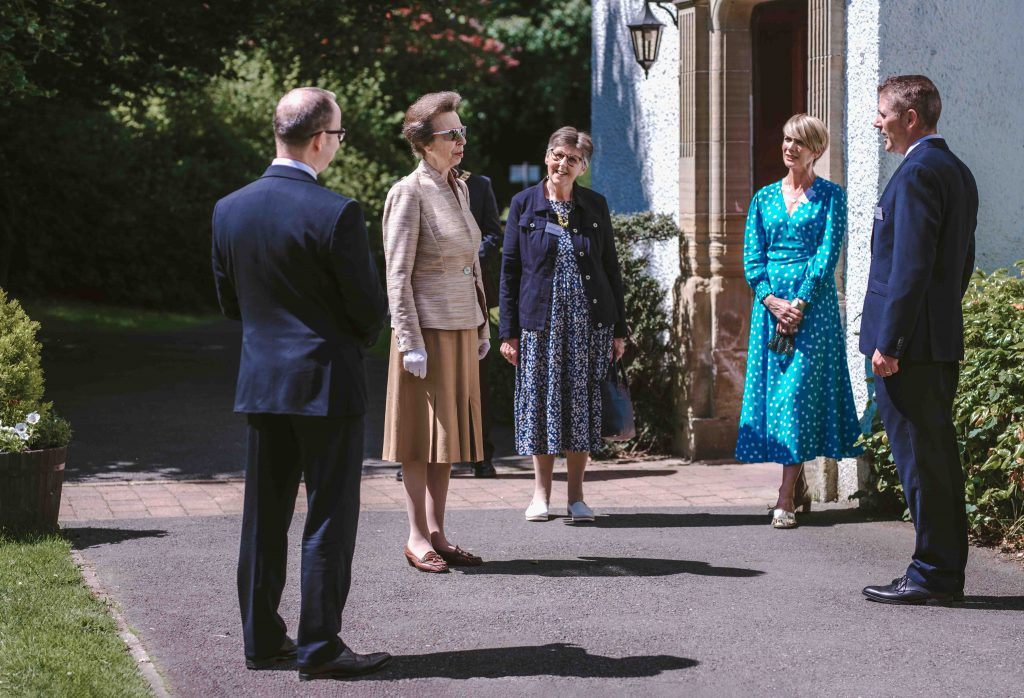 L to R – Neil Squires, Chief Executive, Jennifer Scott, Chair of Trustees, Mandy Shiel, Head of Education, Craig Paul, Head of Care all welcomed The Princess Royal to Harmeny.