When Leonardo, a high-tech aerospace company based in Edinburgh, said they wanted to be Harmeny's charity partner, we knew this would mean good things for our Learning for Life Appeal. What we didn't realise was how many exciting learning opportunities our children would also get out of the partnership.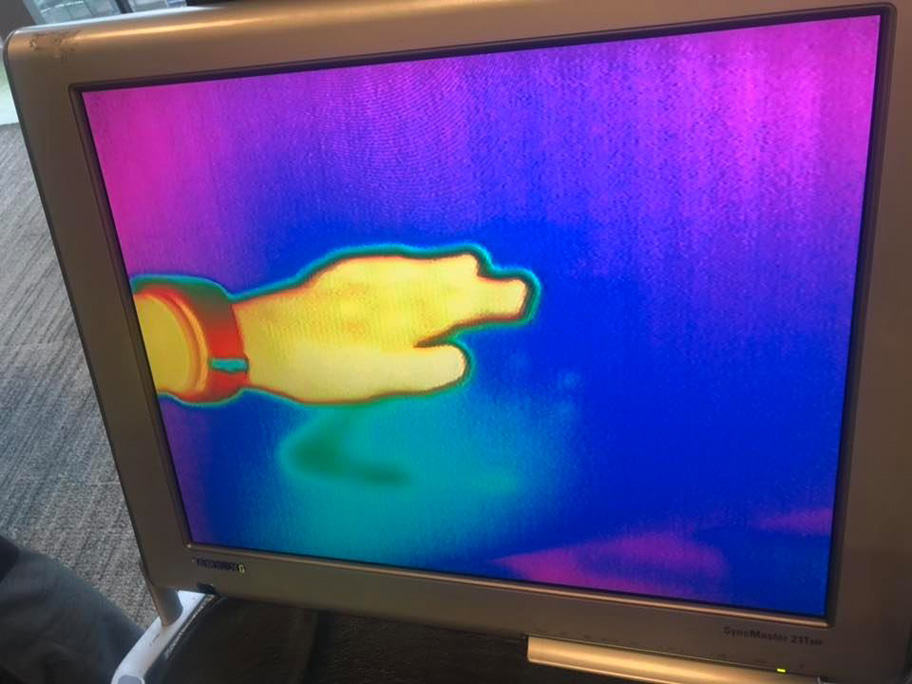 Over the past eight months, a team of Edinburgh STEM (Science, Technology, Engineering, Maths) Ambassadors including Seamus Somerville, James Lea and Jonah Howard have been delivering fortnightly STEM activities at Harmeny to give the children a fun introduction to the world of STEM and to help them begin considering a future in this field.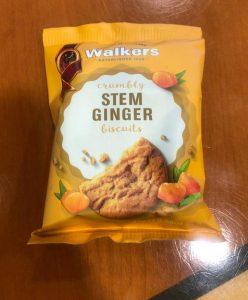 Even the biscuits were "STEM"
Part of this programme involved a visit to Leonardo's offices and laboratories in north Edinburgh. Clever professionals led by Mark Stead (Senior Vice President, Radar and Advanced Targeting, Edinburgh) spent a day making their hi-tech work come alive with sweets, infrared tattoos, magic balloons, and even some serious rally car design work.
Many children come to Harmeny with a low ability to concentrate in a class environment and little experience of working in groups. At Leonardo, however, their imaginations were well and truly captured – and not just by the pizza they got when they arrived!
The day began with hunting down hidden sweets in the Leonardo Board Room, because that's what radars do – track things down. The children learned more about how radars work from animations, and heard about how Leonardo systems save lives, for example when used by search and rescue teams.
Then, following an important safety briefing, the children were shown how to operate a simulated radar to save a stranded boat at sea, and then learned all about the "infrared spectrum" from Laser Engineer Rachael. Using Leonardo's Thermal Imaging Camera, the children were able to write graffiti on the table, draw tattoos on their faces, and see through black plastic bags – all by using infrared radiation.
The afternoon was filled with even more impressive revelations. The children saw just how big radars can be, and got to experience being in an "anechoic chamber" – a room lined with material that absorbs microwave radiation. It's so quiet that you can hear your own heart beating.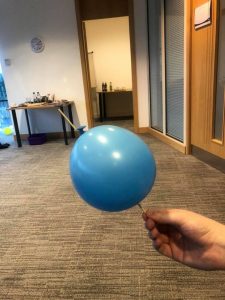 Maybe this isn't one to try at home!
Back in the Board Room, the children completed a rally car design activity, and were determined to include every car modification possible. They ended up with five spare tyres – better safe than sorry! Staff member Frank demonstrated a small-scale radar he had built with basic materials, and "magicians" Ewan and Carly performed some brilliant tricks with books and balloons. Two books with their pages carefully intertwined refused to fall apart (that was friction at work), then they passed a skewer through a blown-up balloon and showed how surface tension could keep water from falling on to someone's head. (At least, for a while…!)
We wonder how many of these tricks have been tried out back in the children's cottages!
The children left Leonardo with their minds overflowing, their tummies full, and Leonardo caps sitting snuggly on their heads. The sheer volume of people that each did something to make the day so special for the children is a real tribute to the teamwork, compassion, and kindness shown at Leonardo.
"We hope we inspired potential engineers of the future, while forming memories that will last a lifetime"

Leonardo team
If, like our children, you have been inspired by the difference this charity partnership is making and would like to get your business involved in supporting Harmeny and our Learning for Life Appeal get in touch. We'd love to explore ways to work together and provide our children with the facilities, skills and support they need to overcome adversity and live happy and fulfilling lives.