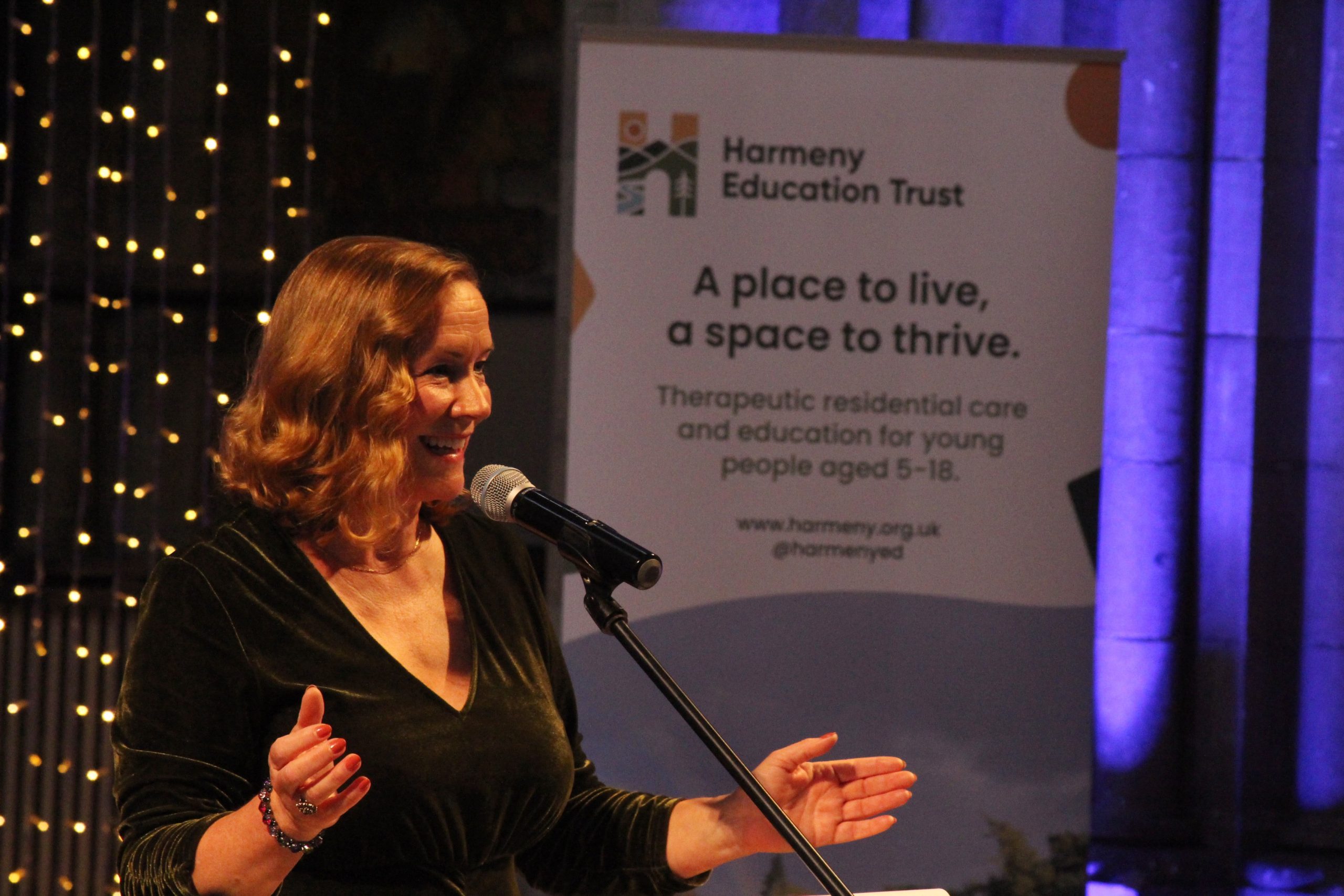 Our annual wine tasting and fundraising quiz – the Harmeny Wine Challenge – returned on Thursday 18 May and raised over £50,000!
This year we moved to the stunning Mansfield Traquair for our third Harmeny Wine Challenge and were joined by over 180 guests.
The night was hosted by Arlene Stuart in conjunction with our quiz master Malcolm Ogilvie from Cockburns of Leith.
Our guests enjoyed an array of delicious wines from around the world as they tested their knowledge across eight rounds with The Navigators coming out tops and claiming the Harmeny Wine Challenge trophy!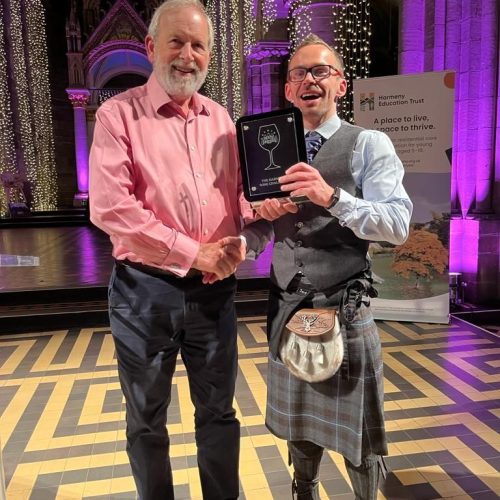 Over £50,000 raised towards the new Learning Hub
The night also featured a cash prize draw, raffle and auction with some incredible prizes up for grabs including exclusive stays in Paris, a personalised flight for four around Scotland and private dining experiences.
Thank you to everyone who donated on the night and those who so generously bid in our auction. Special thanks to our sponsors, Westerwood Properties and our wine and champagne suppliers, Cockburns of Leith.
We are also hugely grateful to everyone who donated prizes for our auction and raffle and all our wonderful volunteers who are vital to making the night a success for all.
Your support will help provide children and young people who have had some of the hardest starts in life to overcome adversity and get the support, opportunities and spaces they need to thrive.
Watch this space for news on our 2024 event
If you would like to be the first to know about our plans for next year's event please email Alison Acosta at fundraising@harmeny.org.uk.