Jack and school were not a good combination. As a young person in care, he felt marginalised and could get very angry.
He was spending less and less time in class. As a last resort, a teacher brought him to Harmeny Outdoors for a weekly placement.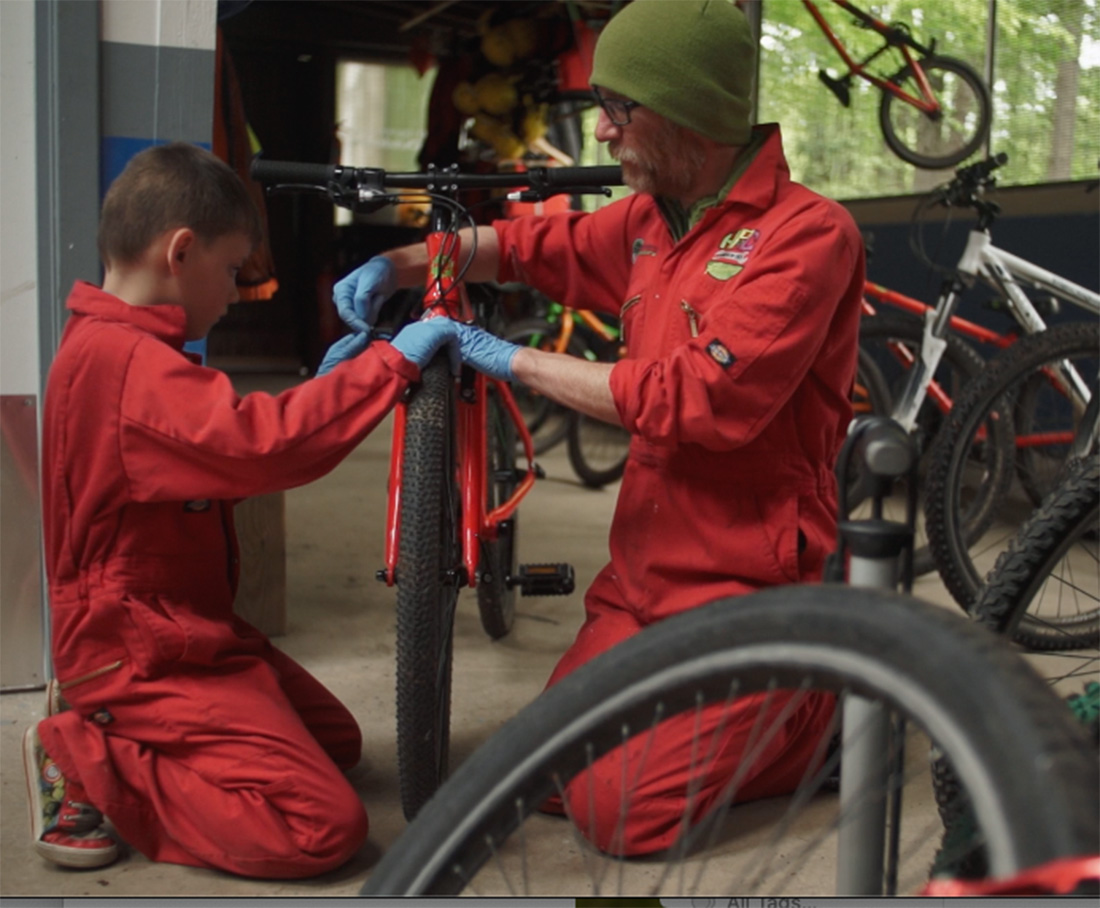 In bike maintenance Jack discovered an activity that caught his imagination. More than that, he established relationships of trust with those around him.
The school year ended and so did Jack's placement – but the following week, he turned up at the Harmeny bike workshop, keen to keep working with the bikes. Because the outdoor manager had another commitment that morning, he drove Jack to a bike repair shop run by a professional acquaintance.
"This is the real thing, Jack", he said. "Show them what you can do."
That was the beginning of a regular commitment – and a real shift from a troubled background and run-ins with the police to the potential of employment and, above all, growing self-confidence.