Help raise funds and spread awareness about the Learning for Life Appeal by organising your own event or fundraising activity for Harmeny.
Get your friends, family and colleagues involved. Whether fundraising as an individual or with a group, whatever you choose to do we can support you and provide advice and materials.
Set yourself a challenge
At Harmeny we encourage our children to set personal goals. Why not set your own personal goal and raise funds for Harmeny at the same time? Want to get fit? Why not Run with Harmeny or join us at The Kiltwalk. Or achieve your own personal dream like our Everest Base Camp trekkers.
Stuck for ideas?
Think about who you can fundraise with and think of an activity you would all enjoy. You can also focus your fundraising around a key date e.g. Burns Night, Easter, St Andrews Day or a day special to you.
Share your special day with Harmeny
At Harmeny we are all about creating happy memories for our children and marking milestones such as their birthday or Christmas. Why not share your own special day with Harmeny by asking for donations to the Appeal in lieu of gifts, or organising a party to raise funds?
Set up your online fundraising page
You can start raising funds for Harmeny today through setting up an online fundraising page through JustGiving.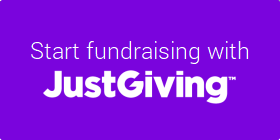 Become a Friend of Harmeny
Want to get involved with our own events and activities? Become a Friend of Harmeny and we'll let you know about opportunities to support Harmeny locally. From bag packs and bucket collections to volunteering at an event, your help can really make a difference.
We are here to help – get in touch
Whatever you are planning we would love to hear from you. Contact us below, give us a call on 0131 449 3938 or email fundraising@harmeny.org.uk