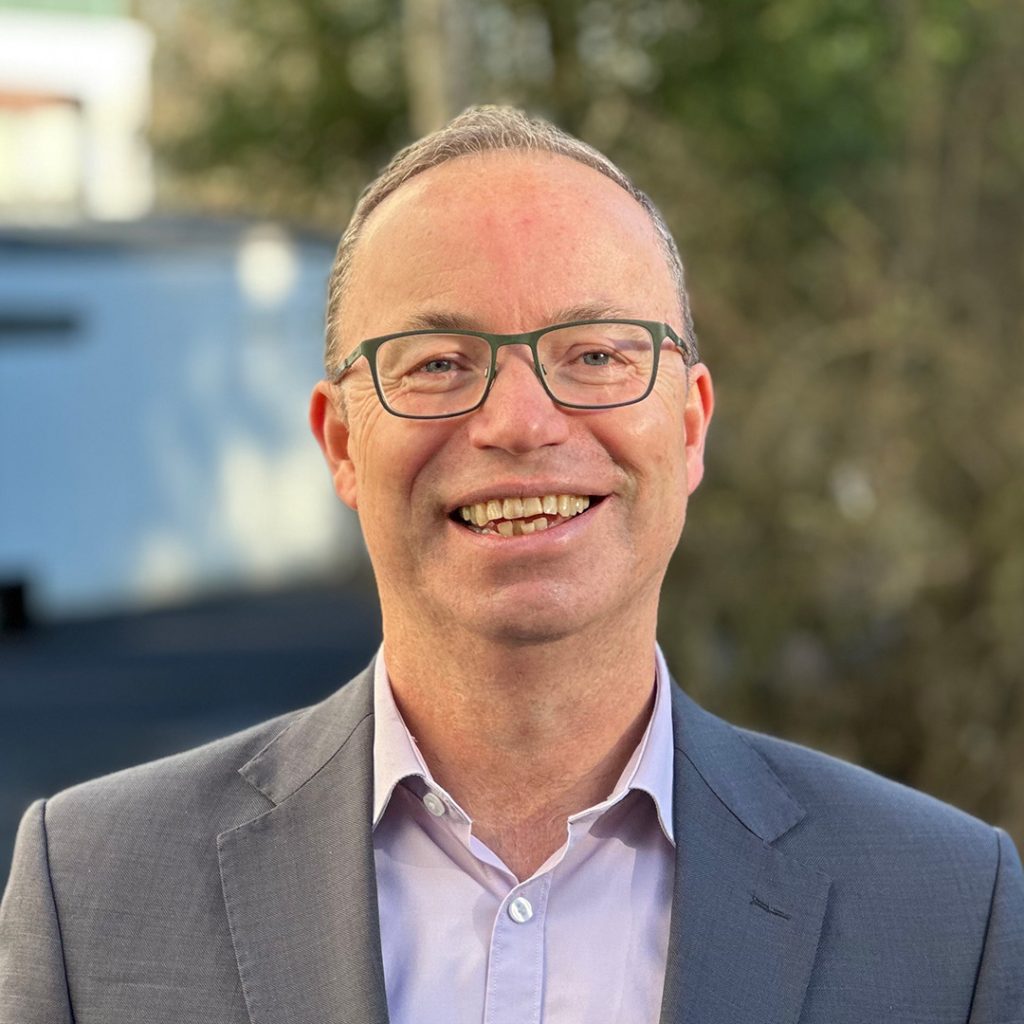 Neil has been Chief Executive of Harmeny since July 2010 and over his time has overseen continuous improvement and organisational growth. Prior to this he worked at Barnardo's Scotland for eleven years, latterly as Assistant Director Children's Services, overseeing a diverse range of services within Edinburgh and the Lothians, including residential, education and community support for children with social, emotional and behavioural needs. During his time at Barnardo's, Neil led the development of a purpose built residential facility for children with learning disabilities, working closely with the fundraising team to raise the £1million required for the build.
Neil started his career as a children and families social worker within the Gorbals/Govanhill area of Glasgow. He has a passion for improving the lives of children and families affected by poverty and disadvantage and believes the key to achieving this is through highly supported, skilled staff teams and a commitment to their ongoing development.
Neil is also a member of The Promise Oversight Board, and is responsible, alongside other Board members and The Promise Scotland Team for ensuring the conclusions of The Independent Care Review are implemented so that all children in Scotland grow up 'loved, safe and respected so they can realise their full potential'.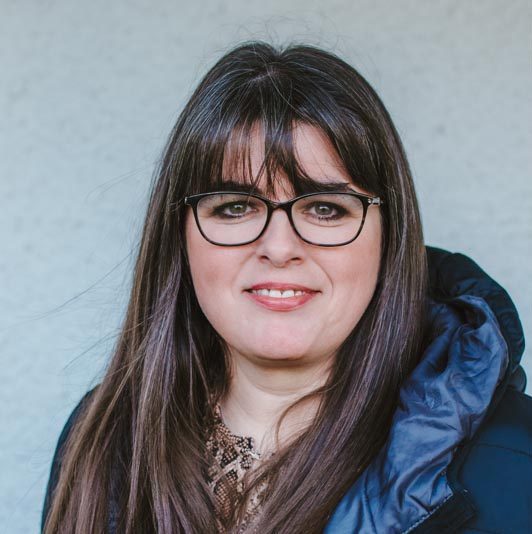 Helen has worked at Harmeny for over twenty years, initially joining the team as a Residential Child Care Worker in 2002 and in that time has progressed through to the Head of Care post. During her long tenure at Harmeny, Helen has emerged as a leader, with operational responsibility for ensuring Harmeny runs as smoothly as possible.
Before joining Harmeny, Helen began work in the education and social care sector in 1990, for a group of specialised independent schools. During her time there, Helen developed her skills in outdoor education and supported efforts to help develop international care facilities.
In 1998, Helen began work at North Lanarkshire Council in an SEBD secondary school within the Support for Learning department. Here Helen created a relational, pastoral approach to teach literacy in a fun and creative manner. This led to the creation of an open-door nurture space for young people for spend time in on a daily basis.
Helen has taken on numerous roles in care and education throughout her career, all of which are underpinned by her passion to help make a positive difference to the lives of young people, and the development of the staff caring for them.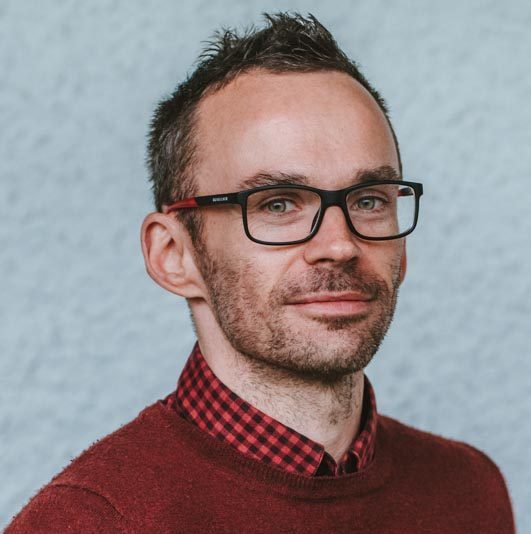 Sean joined the team in November 2019, having acted as an HR and employment law consultant to Harmeny for the preceding three years. A graduate of the universities of Glasgow and Strathclyde, Sean has qualifications in HR Management as well as employment law, and practised as an employment solicitor for several years.
Sean currently oversees the HR, Learning & Development, Catering & Domestic, and Estates functions, and more recently assumed the role of Programme Manager for our Acorn programme. In this latter role Sean has acted as primary liaison with the design and build teams, to ensure that the construction of our new Learning Hub proceeds as planned.
Since joining Harmeny, Sean has redesigned the teams and systems in his areas, providing stronger and smarter infrastructures to support Harmeny's operations. Recent successes include the introduction of a new online recruitment system with complementary careers page to showcase Harmeny, as well as developments in our induction programme, to support Harmeny's strategic priorities in relation to recruitment and retention.
Sean has a wealth of experience of developing and delivering training and coaching across the UK, and is passionate about knowledge-sharing. He is particularly interested in equality and diversity issues and has implemented a number of initiatives in this area.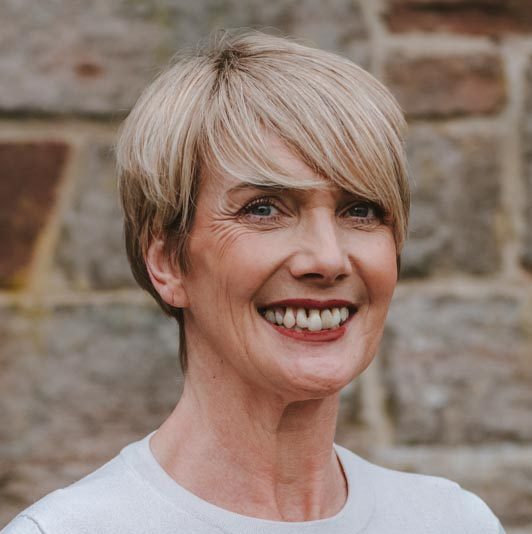 Mandy has been working in the education sector since 1995, after graduating from Moray House College with a first class honours BEd degree in Physical Education. Her career began at Wester Hailes Education Centre where she worked as a PE teacher, moving into the guidance structure and then to the post of Depute Head. Her ambition to "get it right for every child" led her into the role of GIRFEC Development Officer for the City of Edinburgh Council where she was employed for three years, working across all organisations implementing the Scottish Government initiative.
Prior to joining the Harmeny Senior Management Team in August 2017, Mandy was Head Teacher of Panmure St Ann's special school where, like Harmeny, she was highly committed to making a difference to the lives of children with social, emotional, and behavioural needs. Mandy is passionate about supporting children and young people to be the best they can be through care, therapeutic support and a highly motivating learning environment, which meets the needs of all learners.
Having now been at Harmeny for five years, leading the school through an inspection which received excellent feedback, and also throughout the pandemic – ensuring that the children and young people continued to receive high quality teaching and learning. Mandy continues to enhance her own leadership skills having participated in a Leadership Course delivered by Columba 1400 and a Coaching Programme through the GTCS.