Thanks to the incredible support of donors and funders we have now raised over £2.8m towards the build of our new secondary Learning Hub.
Recent donations include additional funding from The RS Macdonald Charitable Trust and The Clothworker's Foundation to help close the gap to target.
We now have £330k left to raise by the end of July to ensure that children and young people impacted by early years trauma will have both the learning and living spaces they need to stay at Harmeny beyond age 14.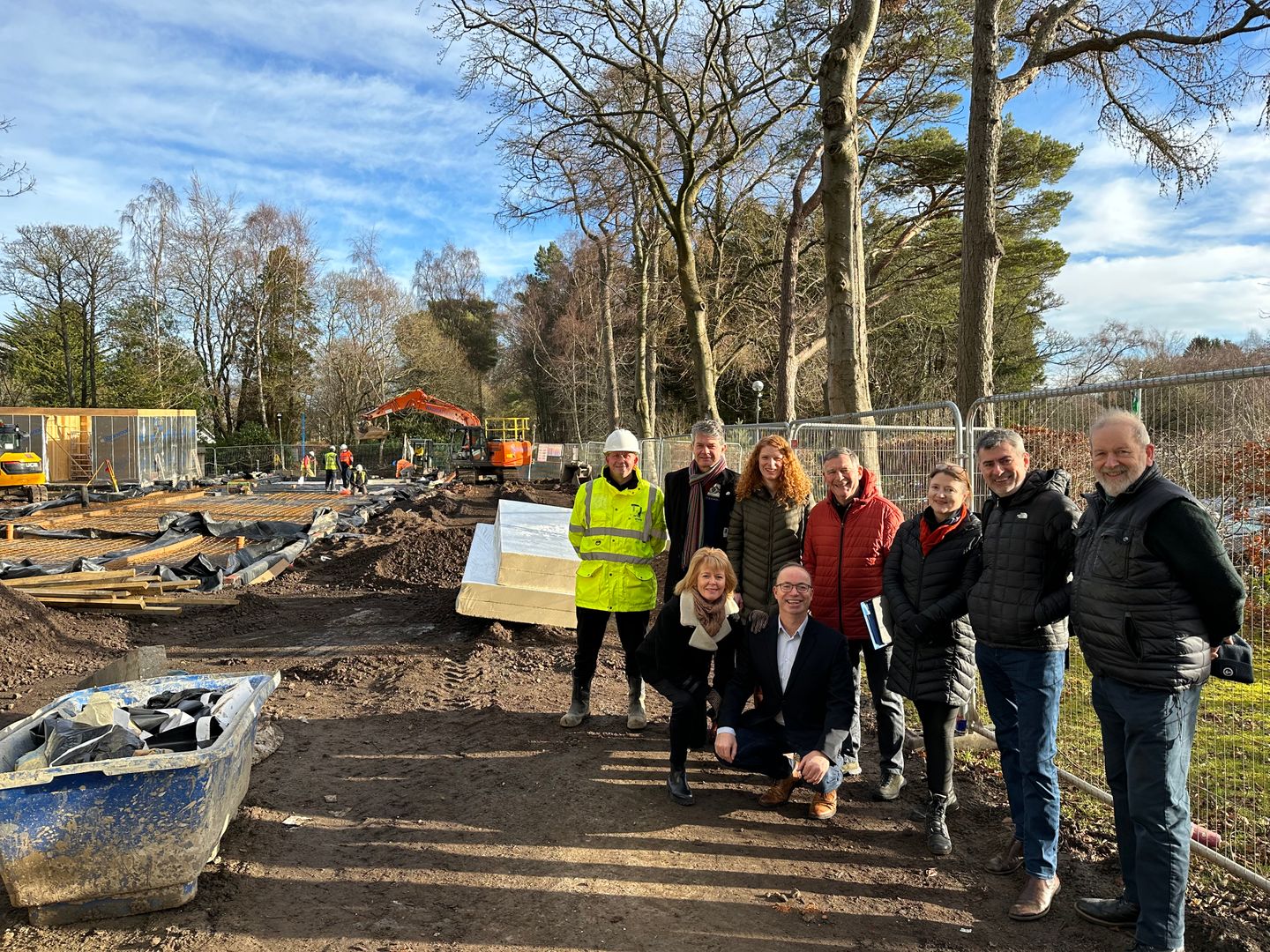 Members of our volunteer Fundraising Development Group viewing the progress with the build
Rebuilding lives, reshaping futures
The build of our new Learning Hub commenced in October and we are on track to open our doors this autumn.
Designed by Glasgow architects, Loader Monteith with Studio SJM Architects our new Learning Hub will expand Harmeny's capacity to care for students beyond 14 through a new technology, arts and design programme.
"We are  delighted that Harmeny is now able to offer extended services to some of the most complex but remarkable children and young people, giving them the opportunity to continue to live and learn with us so they can find the pathways to adulthood that they deserve.

This has only been possible because of the hard work and generosity of the many people who have shared our vision and helped us towards our fundraising goal."

Jennifer Scott, Chair of Trustees
An artists impression of the new Learning Hub
Can you help us raise the final funds?
We need to raise the final £330k by July to complete the build. There are many ways that you can get involved and ensure that young people get the support and facilities they need to thrive.
With your help, we can enable more young people to discover their potential, and extend our support up to the age of 18.