We are pleased to announce that our new secondary learning facilities in the Learning Hub, are now open!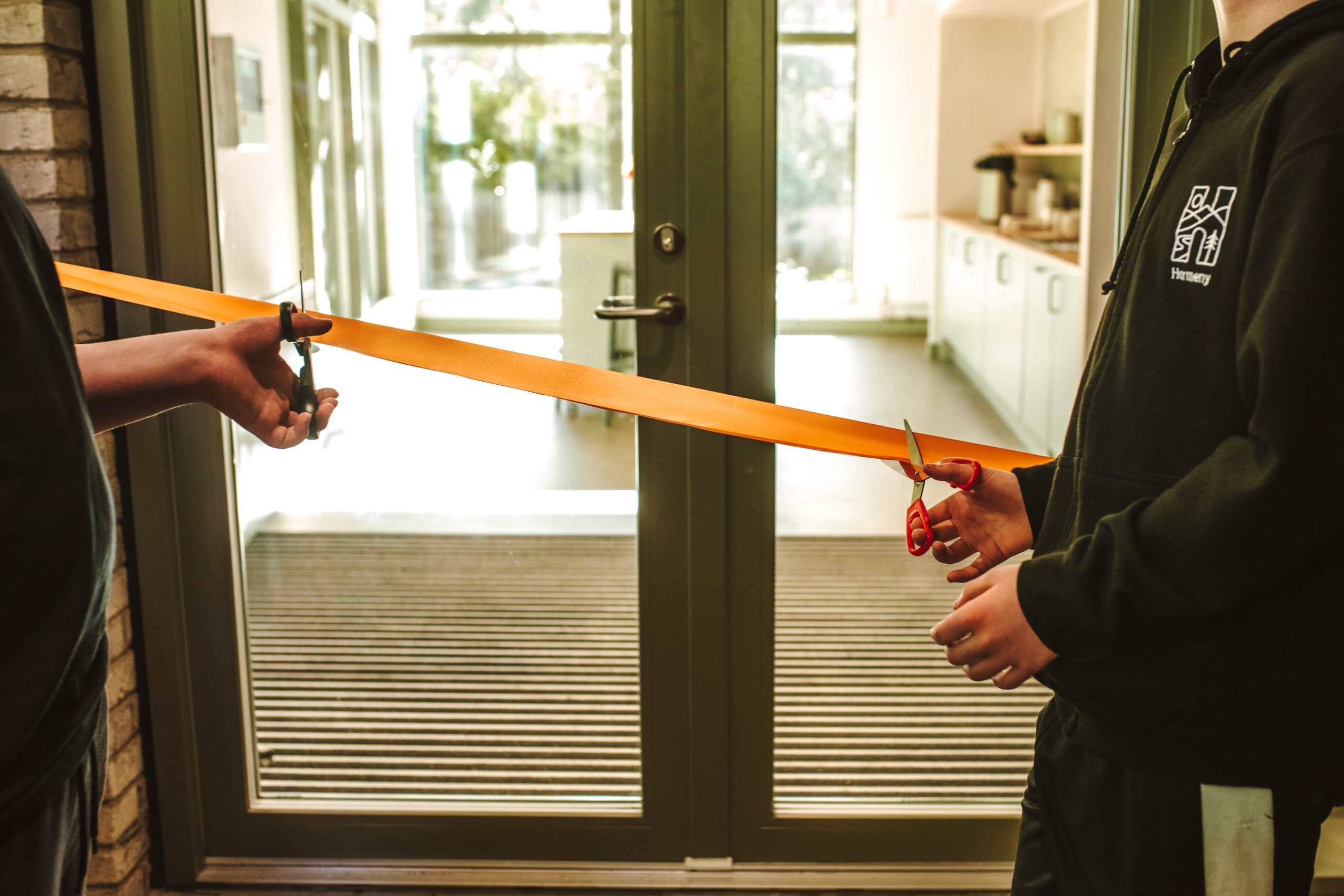 Ribbon cutting ceremony for staff and young people
Over £3.2m raised through Learning for Life Appeal
Teaching has now begun in our new beautiful wood and brick purpose-built building. The space will be used to help young people, impacted by early years trauma, to unlock their potential and thrive.
The opening marks the end of our Learning for Life Appeal which has raised over £3.2million to build and kit out the Learning Hub.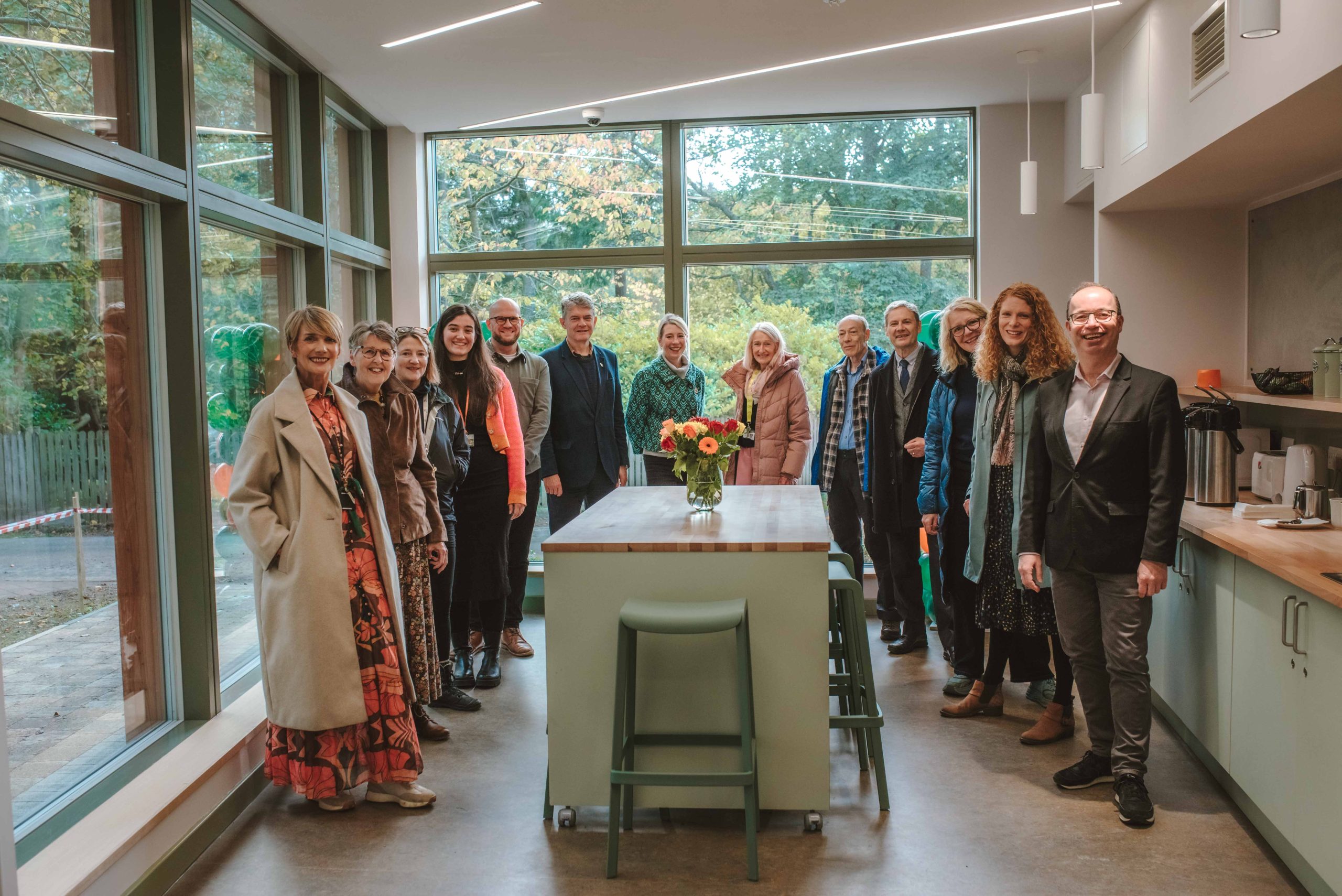 Trustees, staff and volunteers joined the children to mark the opening of the Hub
Neil Squires, Harmeny's Chief Executive explains: "The children and young people in our care have experienced some of the most difficult starts in life. Previously, they had to leave Harmeny at age 14  – which is an incredibly disruptive experience at a vital time in their learning journey. With our new hub, Harmeny can now be there for them up to age 18 if they need it."
"Harmeny is an incredibly special place. Thanks to the support of foundations, businesses and individuals in helping build this fantastic new facility, our young people can now have the security they need. They can focus on their future and continue to live and learn among friends and adults they have grown to trust."

Jennifer Scott

Head of Trustees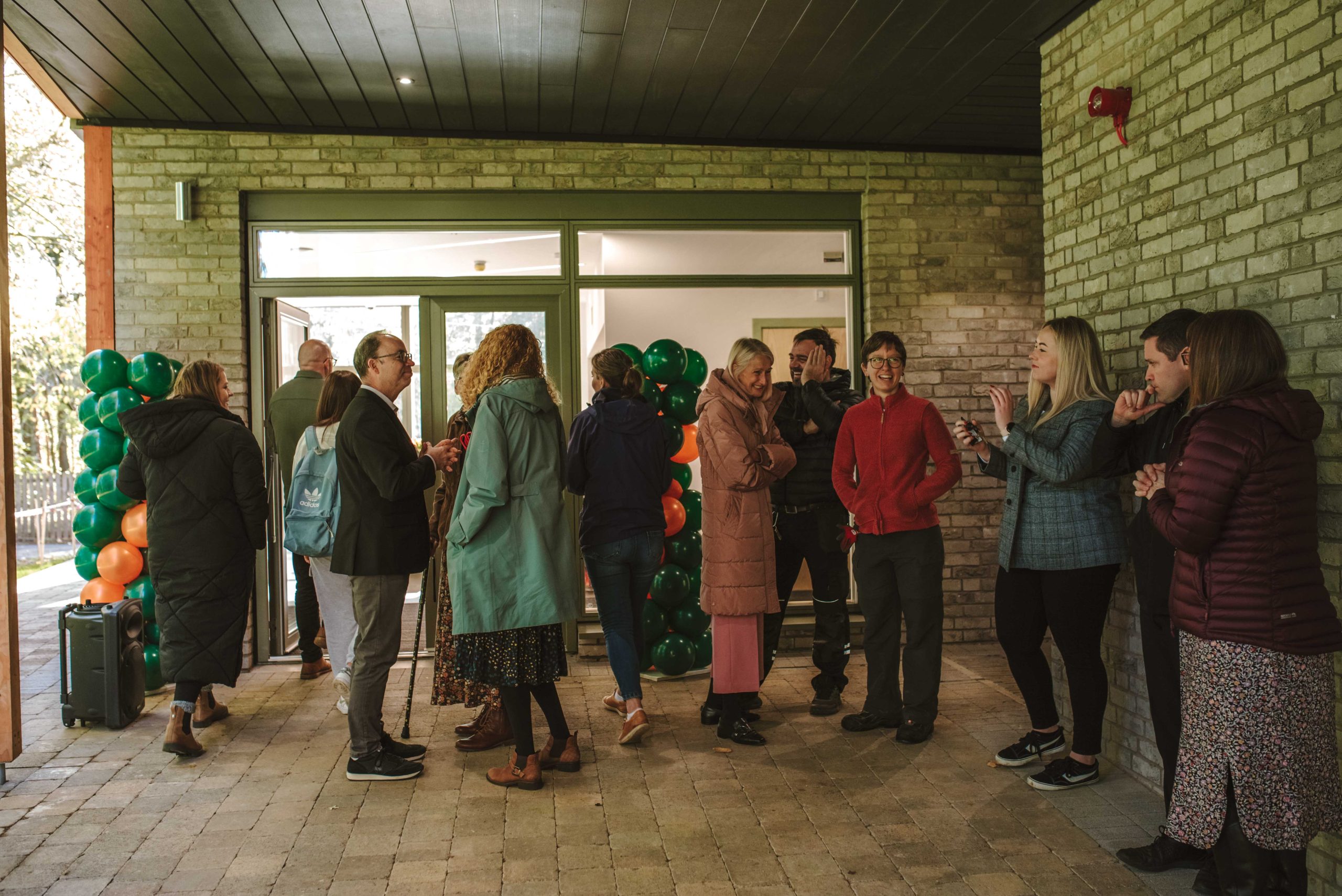 The children's ribbon cutting ceremony took place just ahead of the October half term break
The Learning Hub was opened in a ribbon cutting ceremony in October. All of the young people that live and learn at Harmeny, as well as the adults that teach and look after them, came along to the ceremony. There was also an opportunity for those who attended to explore the new build, and see the spaces for themselves.
Rebuilding lives, reshaping futures
This building will provide vital education and therapy spaces for generations of young people to come, ensuring that Harmeny continues to be a place to live and a space to thrive. As always, children are at the heart of all we do, and we are excited to see the Learning Hub have a positive impact on the lives of some of Scotland's most remarkable young people.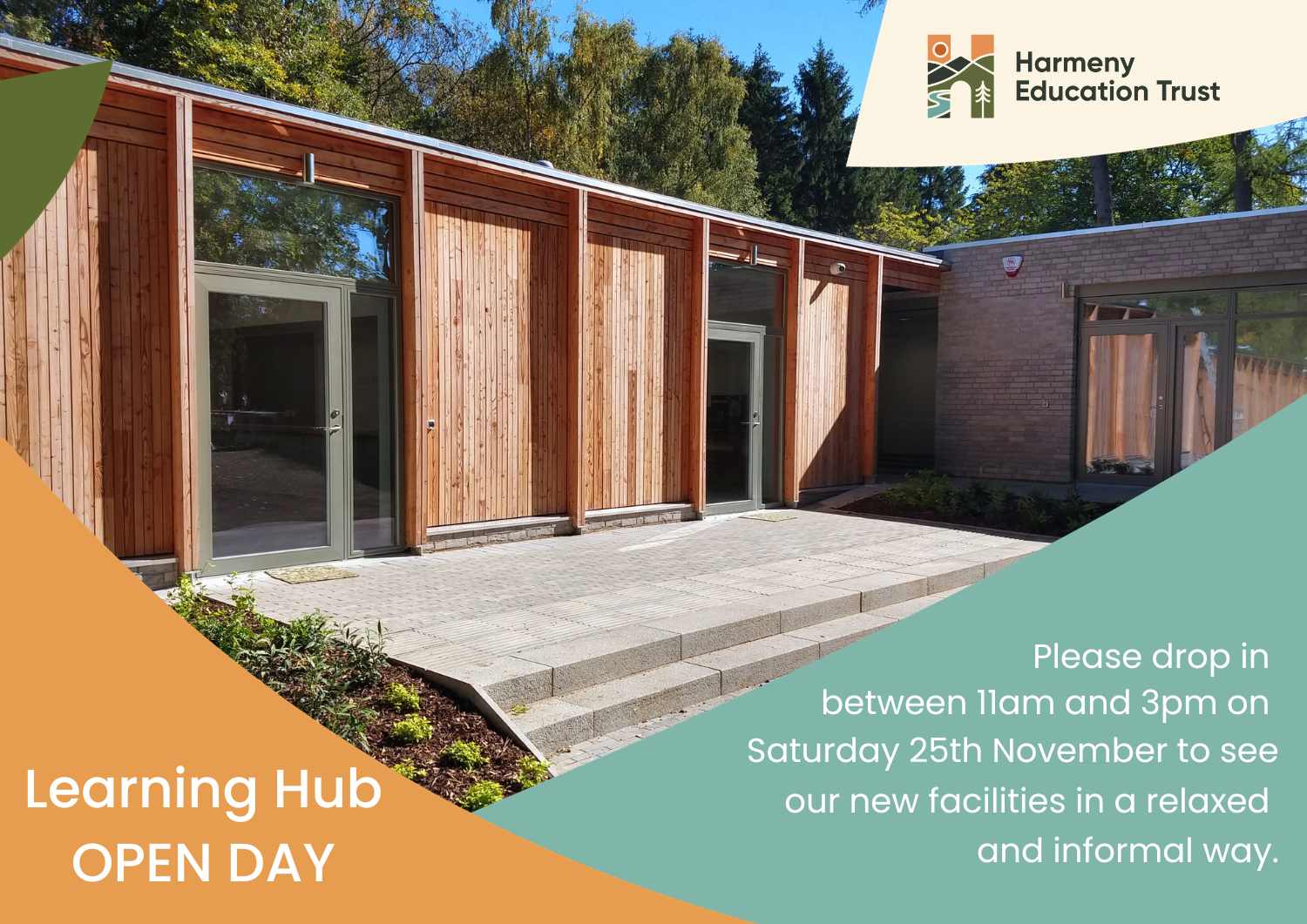 On Saturday 25 November the Learning Hub will be open between 11am-3pm for the public to visit and see what has been created. We look forward to welcoming our local community and those who have supported our Learning for Life Appeal to the Hub.